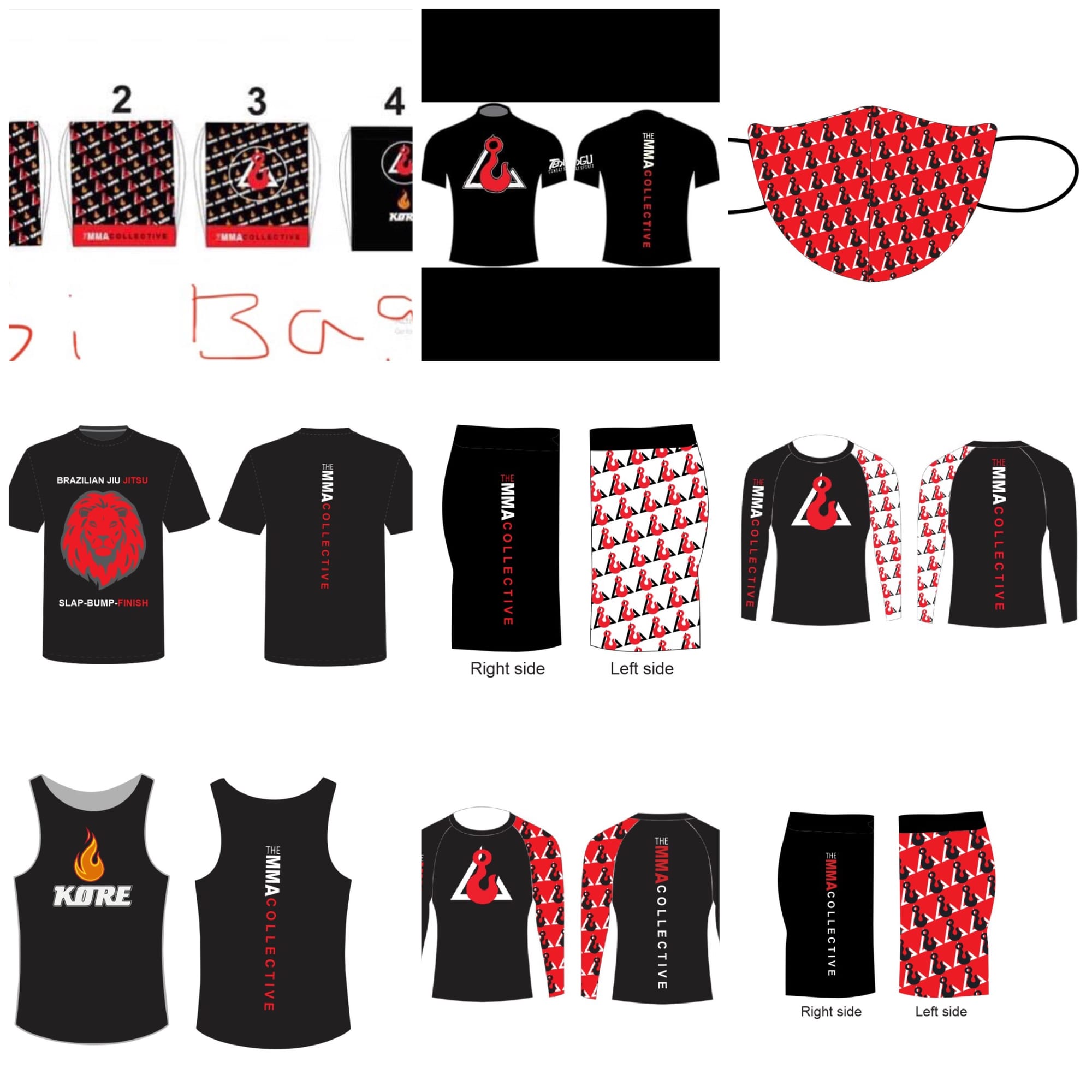 New Merchandise
As promised New Gear. Please message me to place orders. Thank you all for your support as always.
Board shorts $45
Tote bag $25
Gi bag $25
Team T-Shirt $30
Lion T-Shirt $30
Tank $25
Wrestling singlet $40
Face mask (per request) $15
​Gis Adult $115
Kids $105

For our MMA classes you will need a mouth guard, gloves, hand wraps, shin guards and head gear.
For Wrestling, Submission grappling, Boxing and MMA classes You can wear board shorts and a t-shirt or rash guards. Your choice between long of short sleeve. Please no pockets or metal on the shorts
For the Brazilian Jiu Jitsu classes you will need a Gi and belt. We sell Hemp Gis here for $115.00 Adults and $105 kids and you can get them in Black, White, Blue or Red.
We sell everything that you will need for your classes here at the gym. Prices are listed Below.
Rash guards long $50.00
short sleeve $45.00
Board shorts or spats $45.00
Team shirts $30.00
Mouth guards basic $5.00
Shock Doctor Gel Max $13.00
Basic mouth guard case $5.00
Hand Wraps $5.00
Boxing gloves range from $40.00 up to $100.00 depending on which ones you get.
Headgear range from $35.00 up to $90.00 depending on which ones you choose
Shin guards range from $30.00 up to $95.00
Jump Ropes $5.00